AN EXCLUSIVE BUNDLE WITH TOP CBD BRANDS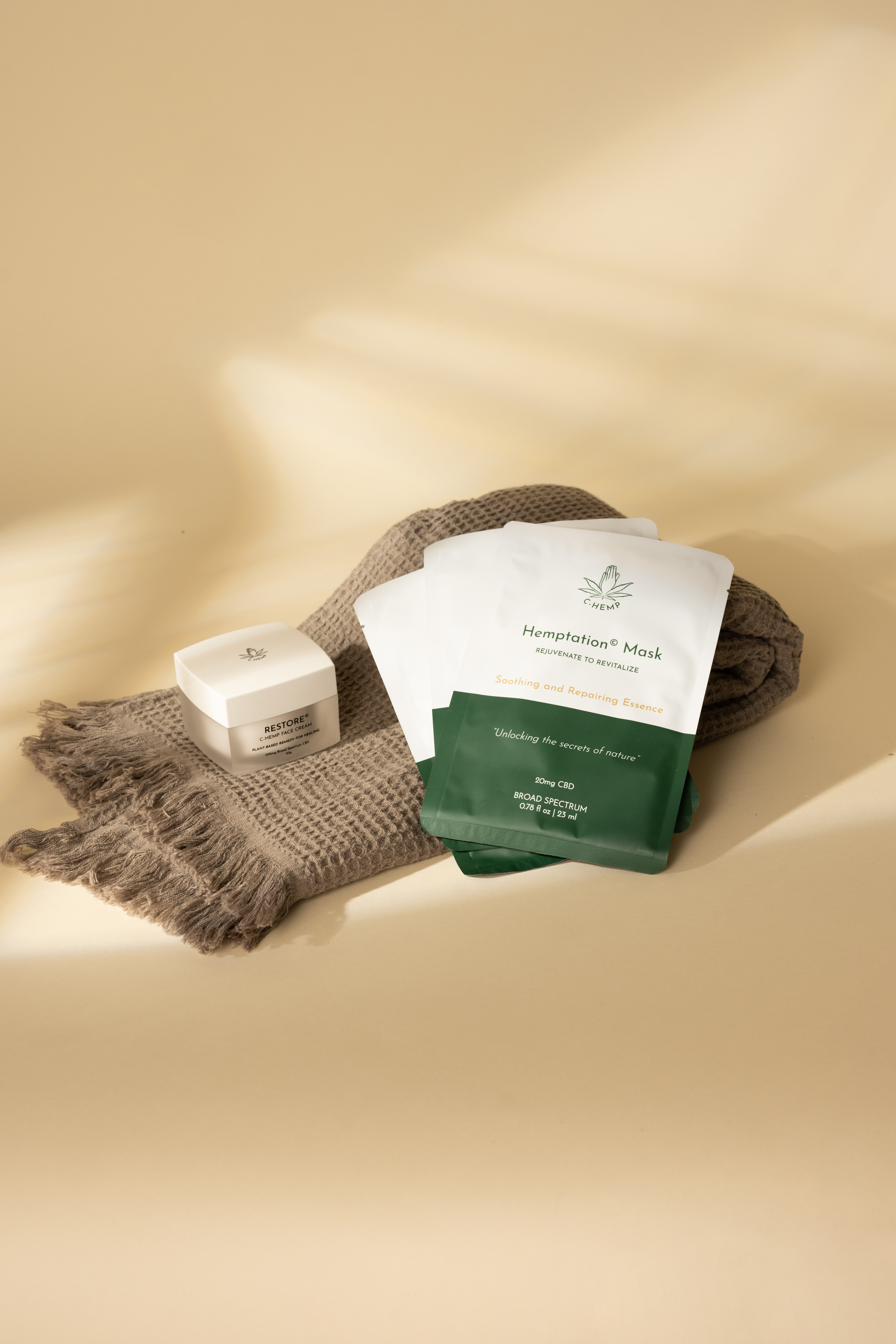 C-HEMP RESTORE FACE CREAM 50G | 300mg CBD

This face cream harnesses the replenishing and rejuvenating qualities of several natural active ingredients to moisturize the skin and restore complexion.

C-HEMP HEMPTATION FACIAL MASK | 20mg CBD
Unlocking the secrets of nature, the extraction of CBD deeply replenishes soothing, hydrating and anti aging. Packed with both anti-inflammatory and antioxidant properties, CBD facial masks helps reduce acnes - It improves the defence mechanism of the skin and its ability to regenerate allowing it to naturally alleviate skin issues. It's suitable for relieving and is helpful for a wide range of health conditions. CBD is applicable for all skin types, including sensitive.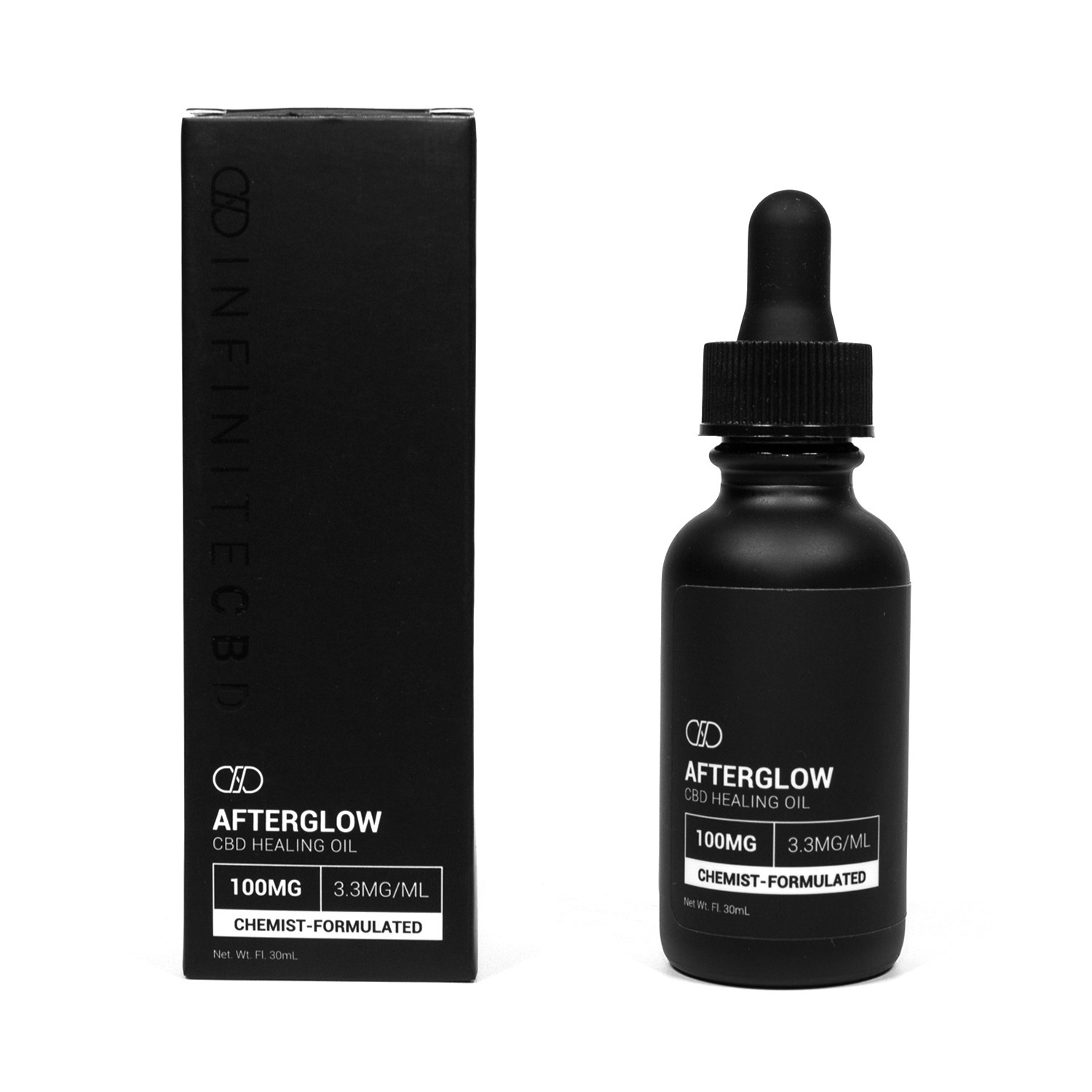 AFTERGLOW BEAUTY OIL 100MG CBD ISOLATE | 30ml
Ingredients: Coconut Oil, Vitamin E, Manuka Honey, Lanolin, CBD Isolate.
This formula provides the user localized application to focus areas, packing an ample blend of essential oils and the power of 100% authentic Manuka Honey.
• Made from Hemp – Grown and Refined in Colorado
• Natural Ingredients
SWISS FX CBD
SWISS FX ELIXIR CBD BODY LOTION
The SWISS FX body lotion is enriched with organic CBD, Olive Oil, Avocado Oil and Pomegranate Seed Oil.
A rich and luxurious CBD body lotion. It has been formulated to soothe your skin and leave it comfortable and calm, while providing unparalleled hydration. It can soothe sensitive skin and provide soft nourishing skin without leaving a sticky feeling.
Each 100ml (3.38oz) bottle contains 170mg organic CBD
Suitable for sensitive, regular and dry skin
Gently massage 1-2 pumps of lotion into the skin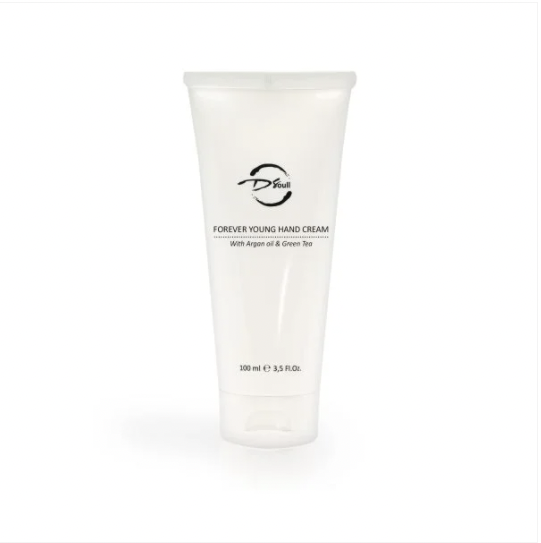 FOREVER YOUNG HAND CREAM


A HAND CREAM IDEAL FOR PERFORMING GENTLE KERATOLYTIC ACTION, WITHOUT IRRITATING THE SKIN, TO HELP TREAT SKIN AFFECTED BY DYSCHROMIA AND PHOTOAGING. IT CONTAINS AGENTS THAT COUNTERACT FREE RADICALS WHICH CONTRIBUTE TO SKIN AGING.