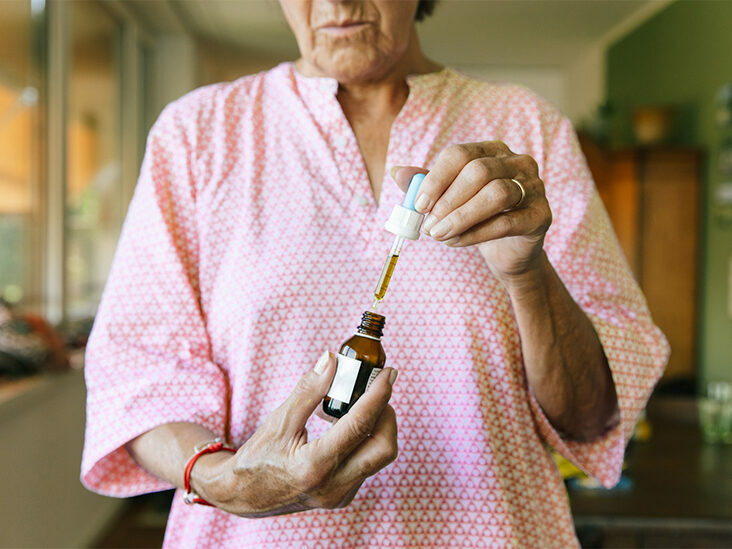 Naturally, CBD is marketed as a highly attractive option for millennials to address a number of 'urban diseases'. Here at C-Hemp, we believe in the inclusivity of CBD to treat issues of all ages. There's no 'age of expiry' when it comes to CBD! Learn how you can introduce non-invasive CBD to a parent or even grandparents — and how it might do them more good than you think.
—
Traditionally, the conversation around CBD has always been touted by the millennial population in the name of wellness, stress relief and anxiety treatment. Whilst CBD marketing have consistently appeared to drive millennial sales with quirky taglines and modern branding, there's been no reason to leave our Gen X and boomers behind in the process. Whilst preference and influence are a huge factor for millennials in their purchasing decisions, word of mouth and knowledge drive older generations such as Gen X and boomers. This segments the CBD marketing strategy between online advertising to drive leads, versus content marketing to empower information.
Here at C-Hemp, we believe in the power of education. In a 2021 study, it was found that 18% of those not already using CBD are unable to make a purchase due to lack of information. Whilst the glorious internet has simplified our ability to be resourceful and educate ourselves, it's no surprise that older generations have been slower to catch on.
Still, boomer interest in CBD usage have not appeared to falter. In a U.S. study analysing 1.3 million social media posts around CBD, it was found that more and more content emerged steadily within this one-year period, with millennials and baby boomers representing 41% of the conversation respectively. This places the generation of 54 to 72 years old as one of the loudest voices in the market on par with those aged 22 to 37! Surprisingly, the middle child Gen X represented the remaining 18% of these findings. Whilst CBD has been associated with various different benefits, the most popular phrases were found to be "pain management", "anxiety and depression" and "health and beauty".
So, boomers are buzzing about CBD. However, knowledge gaps are standing in the way. Whilst millennials seek validation and advocacy for trying new CBD products, boomers are more reliant on access to information. More studies have revealed that boomer use and interest in CBD have tied closely to that of millennials', making it more imperative for us to provide resources for our older generations when it comes to something new like CBD.
In fact, it should be a no-brainer that CBD is highly beneficial for older people. As we grow old, joint pains, skin conditions and sleep-related issues tend to emerge. Traditionally, over-the-counter medications have always been promoted by doctors and medical professionals, despite medication often failing to prove to be a sustainable approach on its own. Faster recovery time that last with minimal side effects have been found by numerous studies on CBD usage, and the science behind the endo-cannabinoid system has never been more thoroughly demonstrated. The embrace of CBD has been revolutionary over the recent years, with the World Anti Doping Agency (WADA) declaring the removal of CBD in their 2018 list of prohibited substances, and no longer a banned substance for world athletes.
—
Whether you find yourself in the Gen Z, Gen X or boomer group, we believe that CBD should be inclusive to everybody. With one of the most expansive ranges in Hong Kong, we pride ourselves in limiting the delivery of CBD benefits to vape or smoke devices. From oil tinctures to edibles, C-Hemp carries a suite of ingestibles that vary from use to concentration. Additionally, the topical range has recently expanded to everything skincare to even hygiene. Whilst ingestibles may be most daunting to use, there is a journey for every CBD user. Most find themselves starting with topical products to gradually ease into their own routines. Hear it from a 70 year old avid user of C-Hemp:
"I am currently 70 years old and I haven't had a good sleep since the 80s. I've tried different doctors and tried both Chinese and western medication for remedy – in the end I just became very dependent on sleeping pills to fall asleep. It started from 2-3 pills a day; and the number of pills just kept increasing – it got to the point where 5 to 10 pills were not enough for me anymore – I got addicted and immune to it, and it's been 20 years where I fall asleep only during day time. I felt very depressed, sad and helpless, being addicted to sleeping pills. Last year my daughter introduced to me a CBD sleeping product – it was in oil droplet form. After trying CBD oil for the first time, I continuously used it and noticed that I can fall asleep comfortably and the feeling was stable – everyday a full dropper (around 1ml) makes me fall asleep peacefully and have a good night sleep and wake up feeling well rested. For nearly a year now, I feel so relieved to no longer need to consume a substance to have a good night sleep. I have also been falling asleep naturally even though sometimes I forget to drip the CBD oil. I believe in CBD products and think that they are natural, compared to sleeping pills – I really recommend it to people who have sleeping problems like myself – it doesn't matter what age you are."
Although such a large range of products can be intimidating to navigate, C-Hemp circles back to the power of education to empower our users. It's also partial to why we started this blog from day one. Everyone deserves the chance to learn about CBD!